Keter High Storage Plus Shed
Product Details
NOTICE:
Please check with your municipality for permit requirements on this item before purchasing. Municipalities differ in permit requirements and may not accept such structures in your area.
Product details have been supplied by the manufacturer, and are hosted by a third party
When your backyard is not spacious, the High Store is. The vertical design allows the shed to accommodate your storage needs without taking up too much valuable outdoor square footage. Spacious enough to store some of your larger items such as mowers or ladders, you will be able to get that frisbee off the roof or clean the gutters in no time.
This heavy duty shed is made of durable resin, a superior option to wood. Resin is UV protected, weather resistant and easy to clean. Unlike wood, which is prone to fading, wood rot, and peeling, there is zero maintenance required. With metal hinges for durability and rib-enforced double wall DUOTECH panels, this shed will last for years to come. The High Store includes a heavy-duty floor panel that is sloped for easy wheeling – no more struggling to push the lawnmower over the ledge. Leave those flimsy woodsheds behind and opt for the rugged High Store. 

Features & Benefits

DUOTECH™ is... Rigidity & Strength
 DUOTECH™ products are engineered for strength and durability to ensure they can withstand anything the outdoors can unleash. The double-wall construction and steel reinforcements help DUOTECH™ sheds remain uncompromised and keep your belongings protected.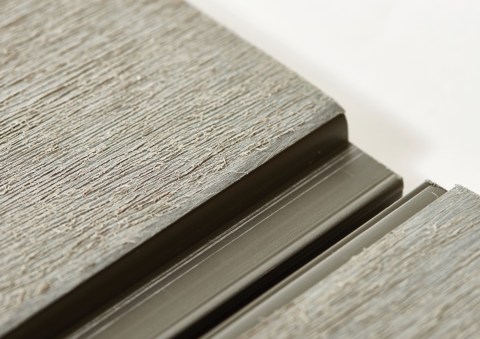 DUOTECH™ is... Natural Look & Feel
 DUOTECH™ sheds are unparalleled in function, yet they're also designed to beautify any outdoor space. Either left as is or customized to your liking, your DUOTECH™ product will bring an easy elegance to your yard or garden with its classic look and feel.
DUOTECH™ is... Easy to Customize
 DUOTECH™ panels are gorgeous as they come, but they're also made to feature your favorite shades of paint. Add a shade that matches your house, landscape or outdoor area, or brighten things up with the perfect pop of color.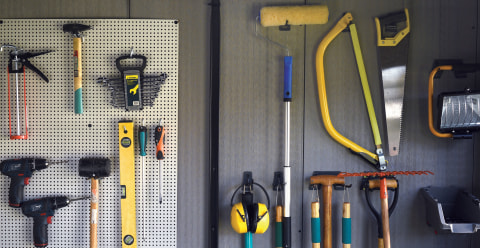 DUOTECH™ is... Easy to Modify
 While DUOTECH™ sheds come storage-ready, the material can also be easily modified, allowing you to create a truly personalized space.
You can paint it, hang on it, drill on it, and cut it!
---