OVE Irenne Classic 2-piece Smart Bidet Toilet
Product Details
Product details have been supplied by the Manufacturer, and are hosted by a third party 


Treat your body to the high standards it truly deserves with the multifunction hands-free innovations of the Irenne classic smart bidet toilet by OVE Decors. From its fully customizable heated seat, soft ambient night light, personalized warm water bidet wash and gentle warm air drying, to its intuitive controls including a handy wall-mount remote, auto flush with sensor-driven soft-closing lid that opens and closes intuitively, the Irenne may have a traditional appearance, but its technology is as modern as it comes. Finally, it features powerful self-cleaning mechanisms, antimicrobial and deodorizing technology, and ECO mode energy-saving functionality, offering peace of mind and delivering the ultimate in cleaner-than-clean confidence to your home bathroom.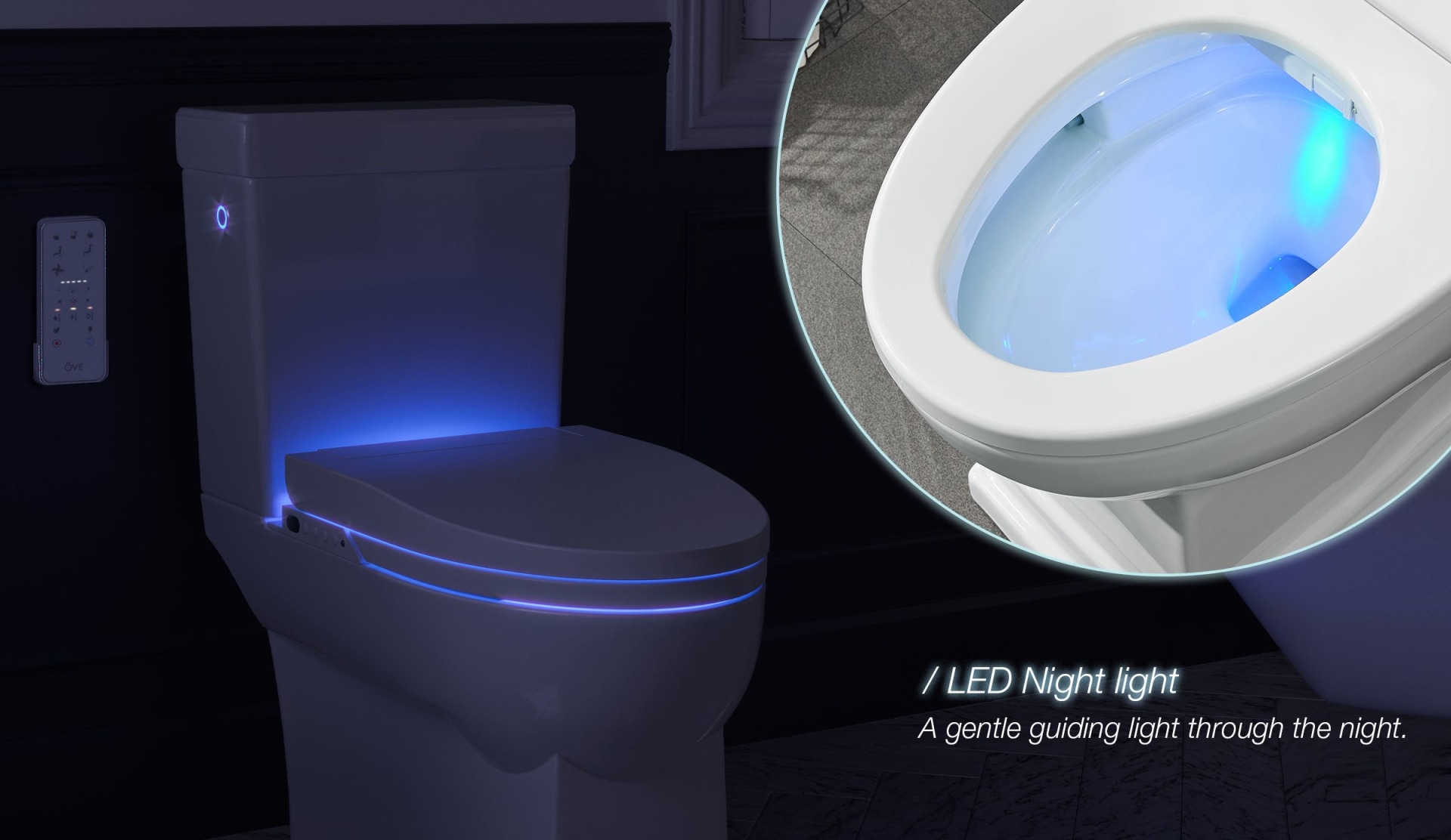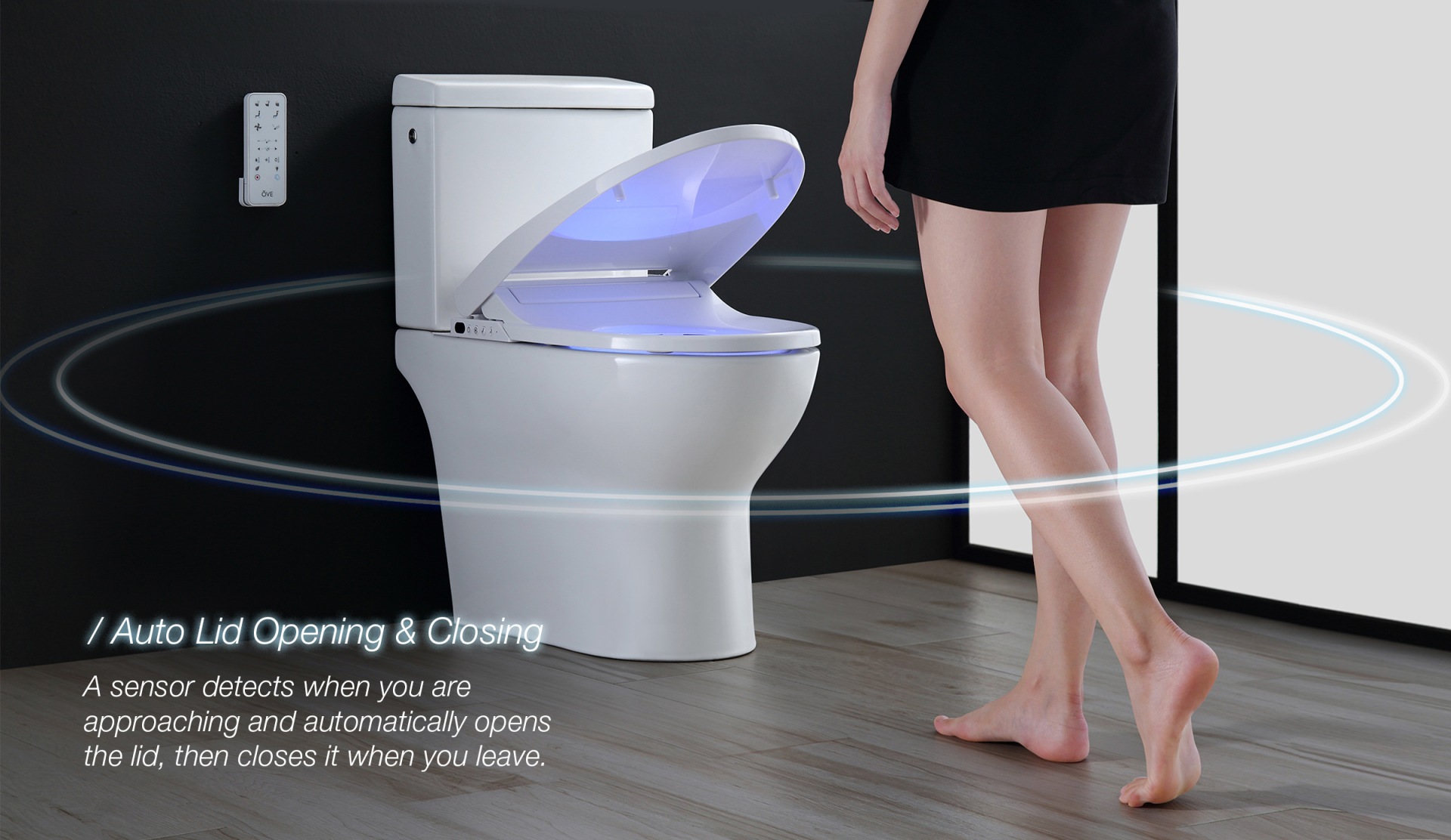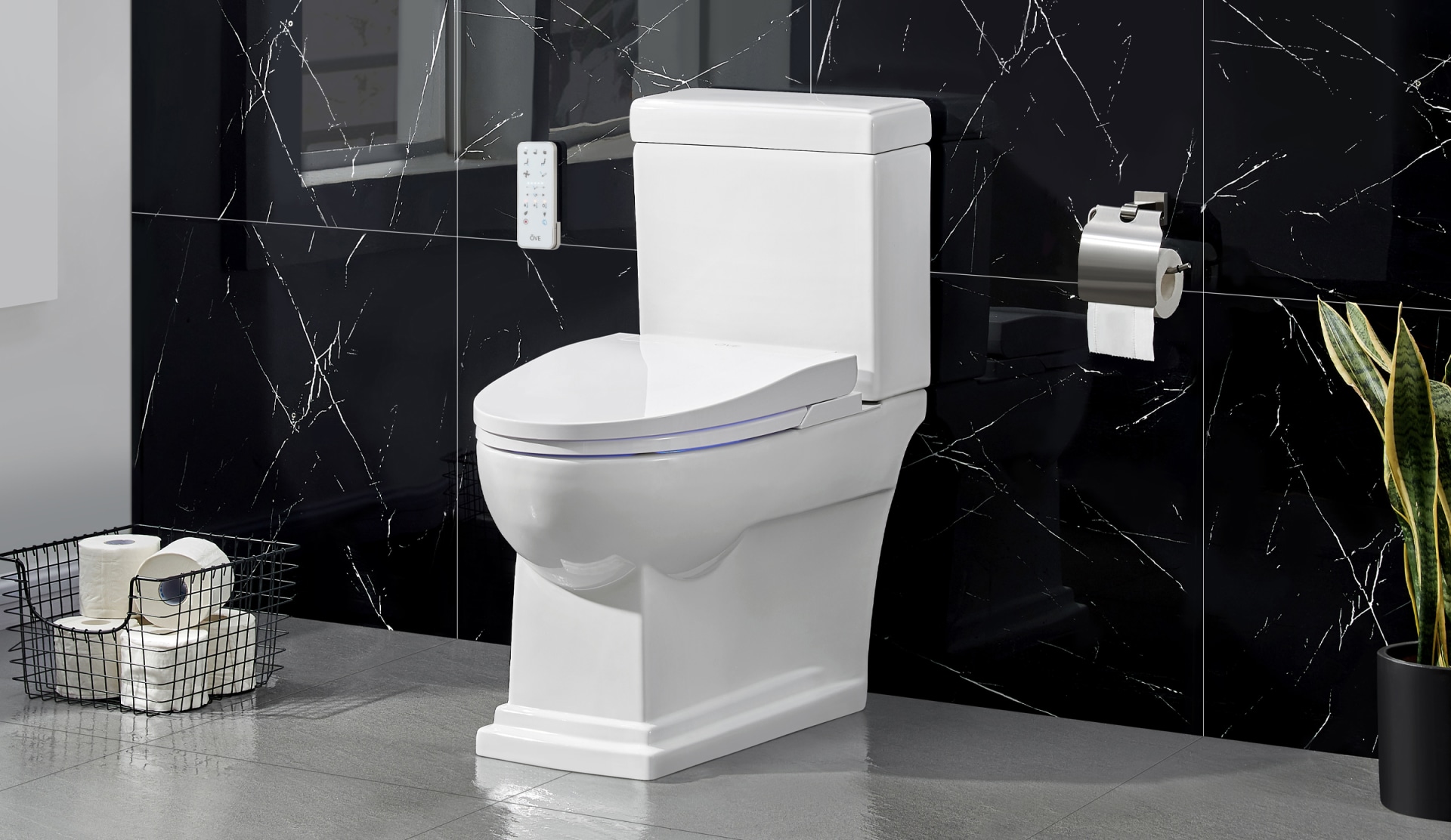 Technology Highlights
Comfortable wash modes
Choose between the single jet and multiple spray wash, or fully personalize everything from nozzle position, spray pressure and water temperature to suit your preference.

Warm air drying
Make use of the hands-free drying feature with 5 levels of heated air and adjustable temperature settings, for your comfort and the highest possible hygiene standards.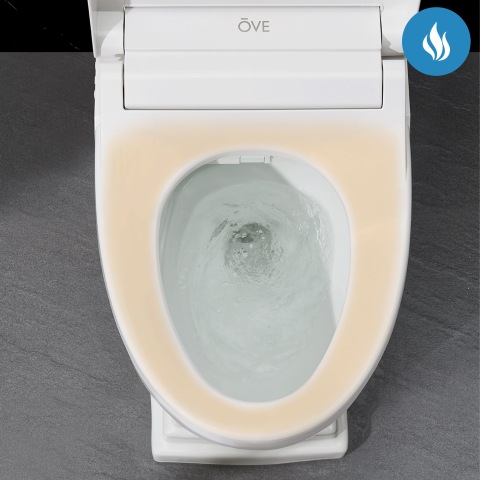 Intelligent heated seat with soft-close system
Our built-in seat sensor automatically warms the seat to your desired temperature when you sit down, with a soft-close system preventing the seat and cover from slamming.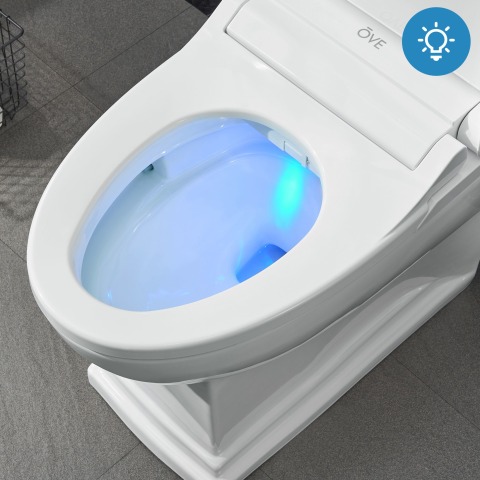 LED night light
Designed with a built-in soothing blue LED light, so you can find your way at night.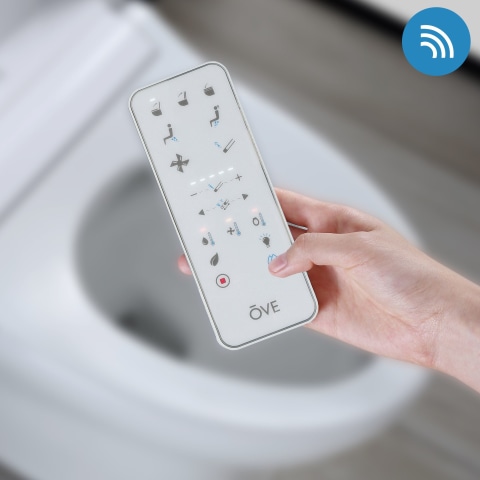 Illuminated remote control
The touch-activated remote is designed with gentle blue backlight; a particularly useful feature offering peace of mind for night time use.
Power-saving ECO mode
Our ECO mode is an environmentally friendly feature that ensures the bidet water is heated only when activated, reducing electricity when the toilet is not in use.
Design and Innovation Highlights

Soft-close system
Our soft-closing seat system prevents the seat and cover from slamming and ensures that it closes effortlessly.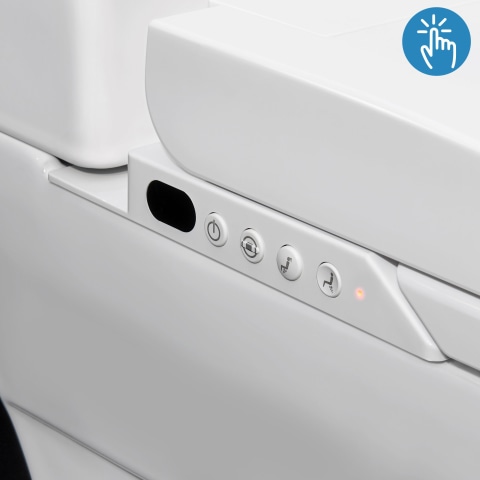 LED indicator panel
The LED panel indicates the state of active settings for the toilet. Easily change the settings with the control keypad on the side or with the remote control.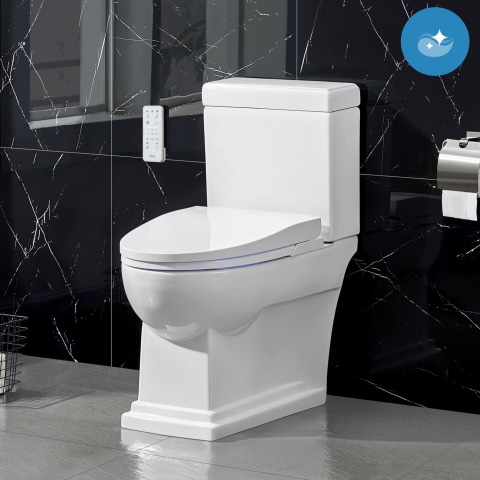 Traditional design
This Traditional toilet allows for you to match the aesthetic of any bathroom style – pure, elegant, natural or raw.
Certifications and Compliance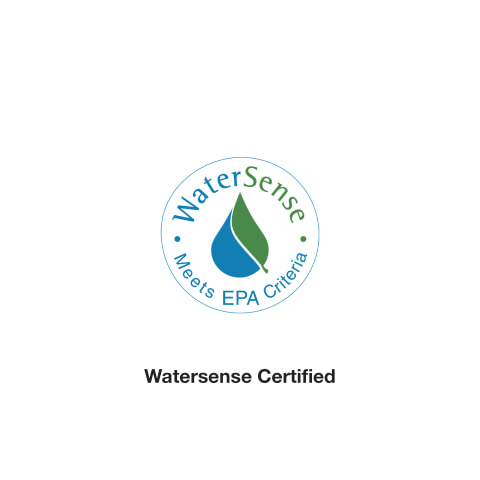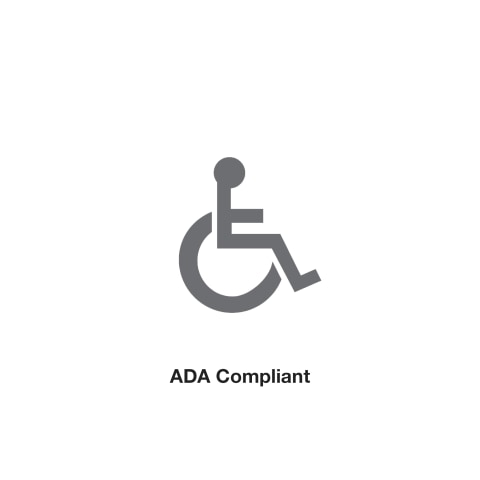 Additional features :
Multifunctional smart bidet toilet with classic two-piece design
Fully concealed trapway for a minimalist look
Soft-close technology on both the lid and adjustable elongated seat
White ceramic body
ADA-compliant seat height for full accessibility
Single flush (manual or auto) with illuminated chrome button on right side of the tank
Bidet has rear wash function (single jet) and front wash function (multiple jets)
Fully customizable water temperature, pressure and nozzle position
Hands-free gentle air dryer with fully customizable heat settings and fan position
ECO mode reduces electricity consumption when not in use
Includes remote control with LED night light
Powerful bowl rinse and self-cleaning bidet nozzle
Antimicrobial polymer seat coating battles bacterial contamination
Automatic deodorizer fan to eliminate odors
Includes hardware kit and wax ring
Easy installation, cleaning and maintenance
CSA, DOE, CEC and WaterSense certified
---
We Also Recommend
---