Swann 8-channel 1080p DVR Surveillance System with 1TB Hard Drive, 6 Night2Day CamerasCODV8-46806SLY-US
Product Details
Product details have been supplied by the manufacturer, and are hosted by a third party
Product Features
The Swann Enforcer™ has crime-fighting features other security systems dream about. True Detect™ senses heat and motion to trigger red and blue police-style flashing lights and bright spotlights to intimidate intruders and prevent crime. The activity also triggers reliable push notifications, with fewer false alarms, and free local and cloud recording, with no ongoing fees ever!
The 6 Enforcer™ cameras make it possible to see faces and license plates with 1080p Full HD video and powerful digital zoom to watch over entrances, yards, driveways, parking lots, storerooms, and more. Know what's happening at any hour, as the cameras also display state-of-the-art Night2Day™ technology, providing full-spectrum color night vision, to turn night into day. Mount the cameras inside or outdoors as their IP66-rated weatherproof design can withstand rain, snow, and heat, all year round.
The DVR has eight channels so you can expand your system with two more cameras to increase coverage around your property or business. Enjoy free local recording on the massive 1TB hard drive with no fees ever and the option to backup video securely to your Dropbox account.
With the Swann Security app, you can even watch live or playback videos on your smartphone from anywhere in the world. You can also speak to see via Google Assistant or Alexa. Everything's included in the pack, including a bonus security yard sign, as a further intrusion deterrent.
The Enforcer™ 6 Camera System combines video surveillance and flashing lights to be an all-in-one crime prevention solution for any home or business.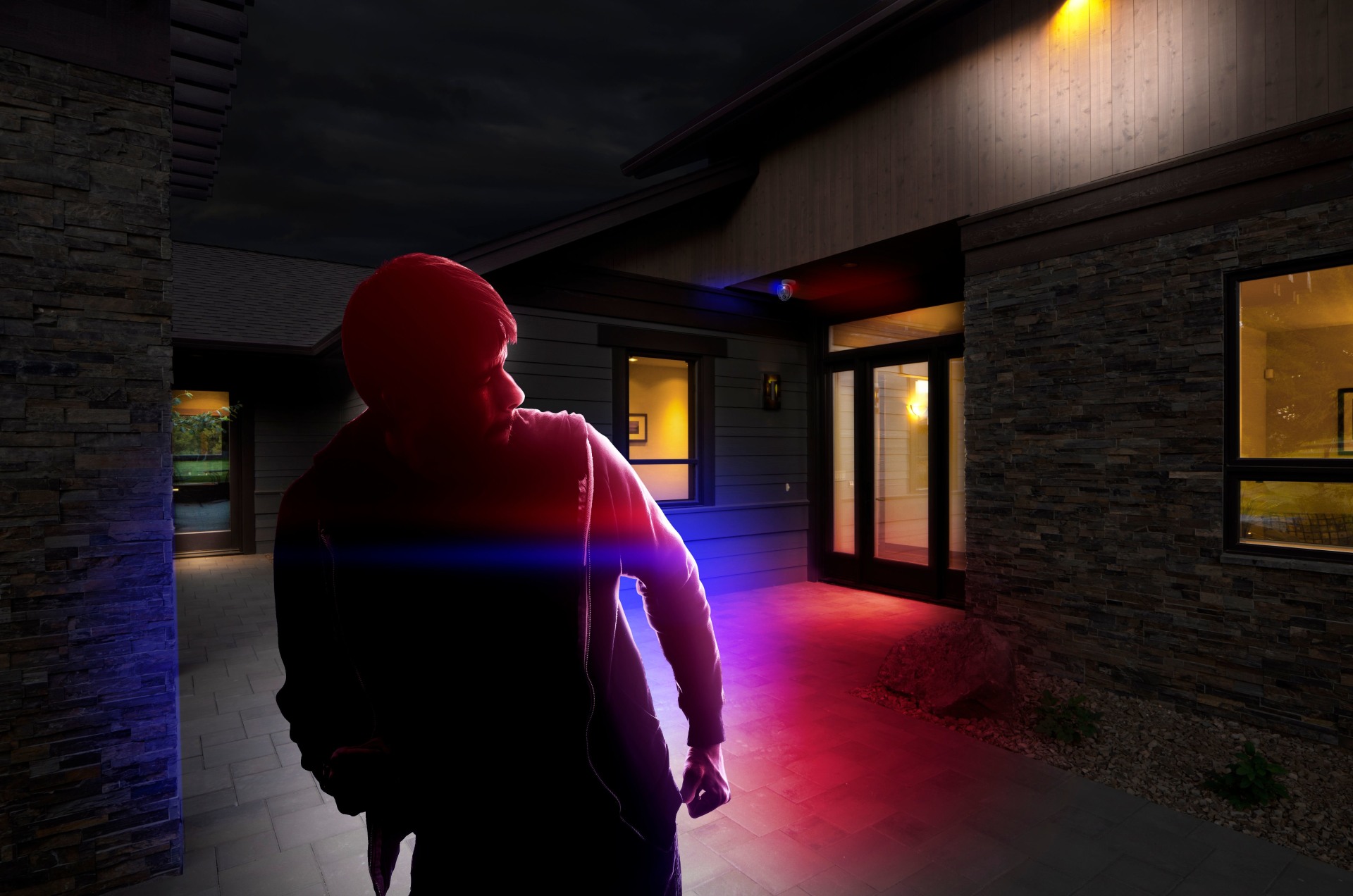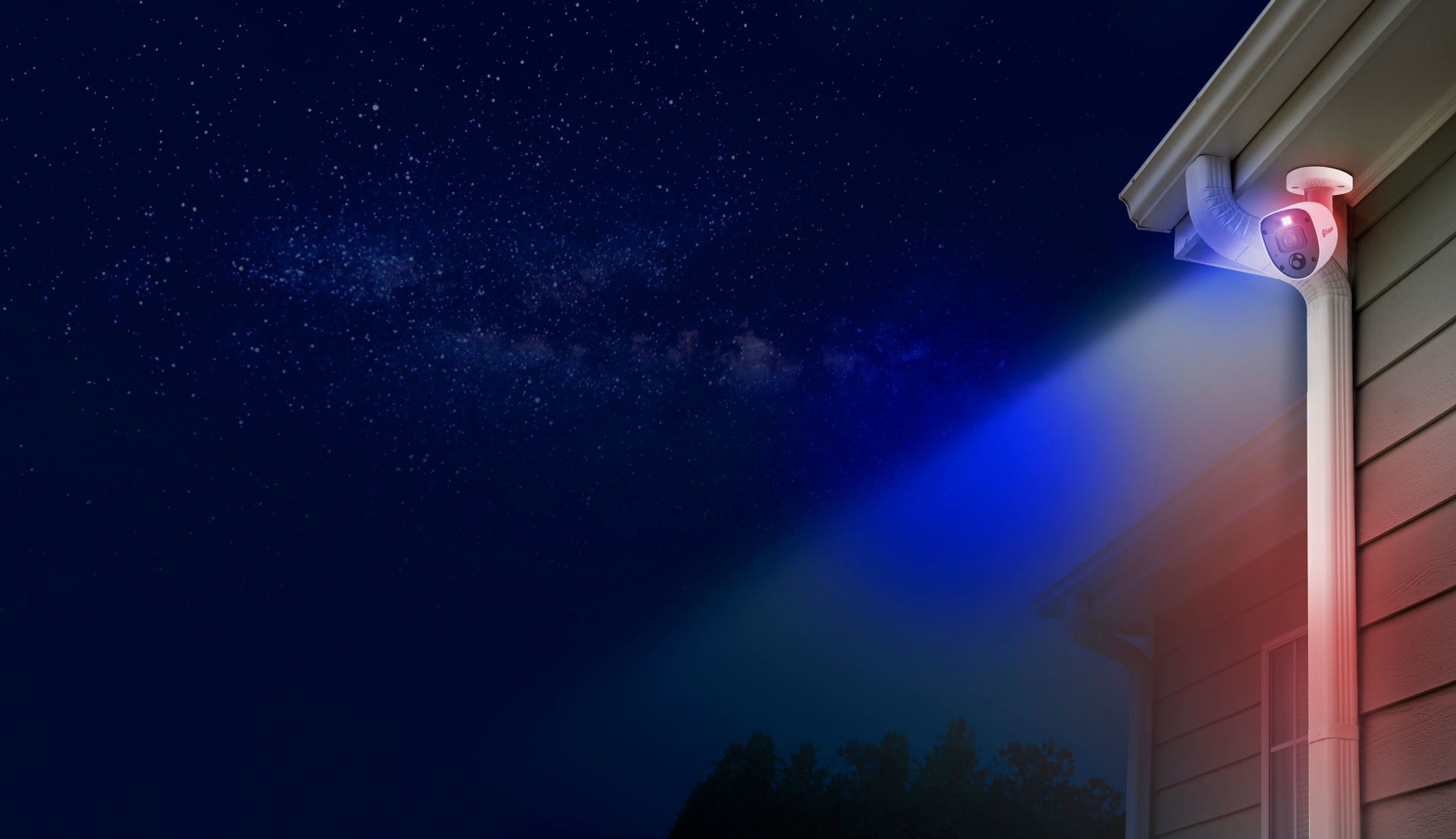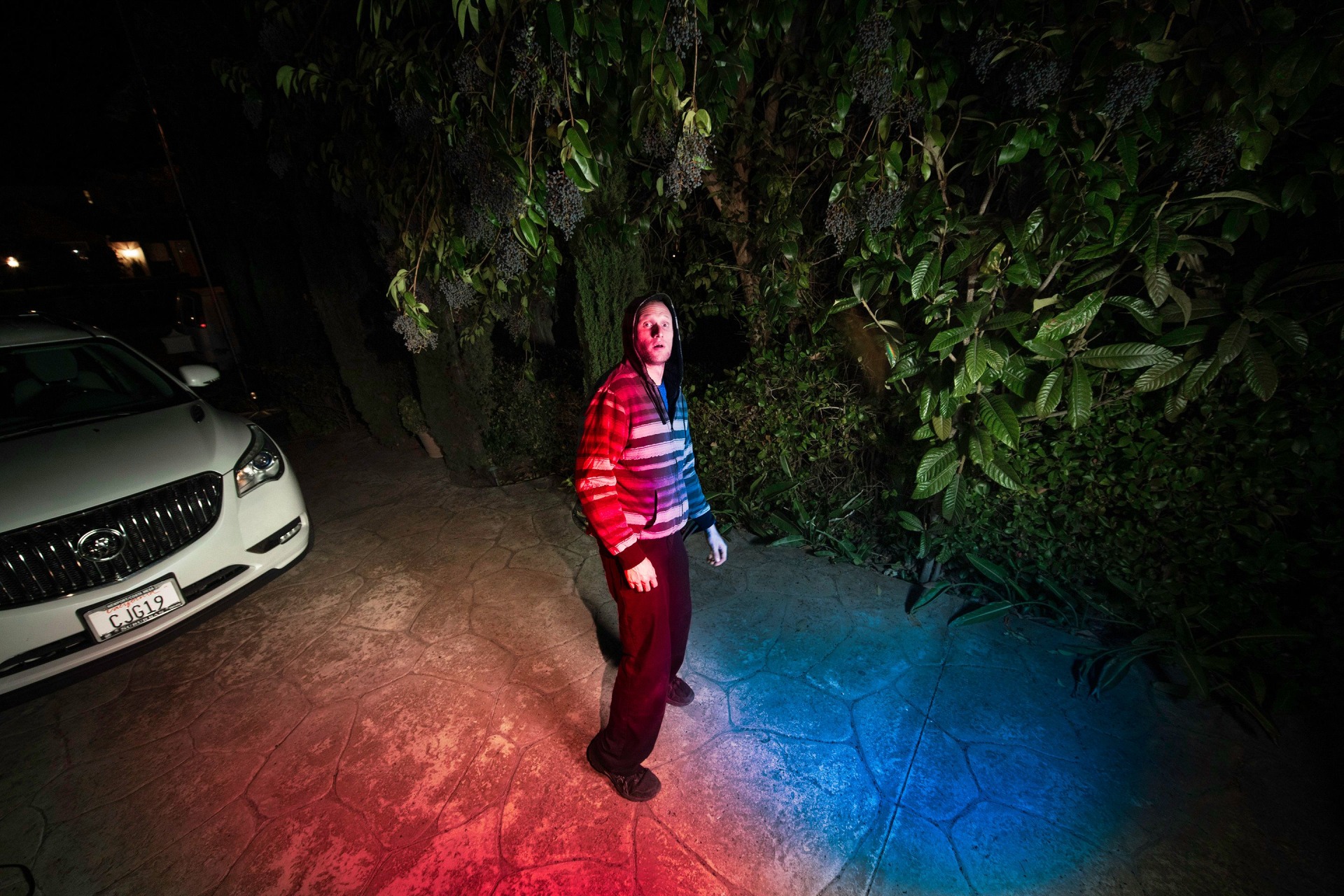 System Features
Your Security Enforcer
Defend your property & deter unwanted intruders with motion-activated police-style red & blue flashing lights & spotlight.
More Reliable Security
With Swann's TrueDetect™, warm objects like people & cars can trigger the lights, push notifications, & recording with fewer false alarms.
Speak & You Can See
Enjoy hands-free security using voice commands. Stream video from your camera via Google Assistant & Chromecast, Google, Home Hub, or via Alexa devices with a screen, such as Echo Spot, Echo Show, or 4K Fire TV.
See Color at night
Night2Day™ provides rich video quality & color night vision up to 32 ft (10m) that turns night into day. See essential evidence like the color of clothing, cars, and much more.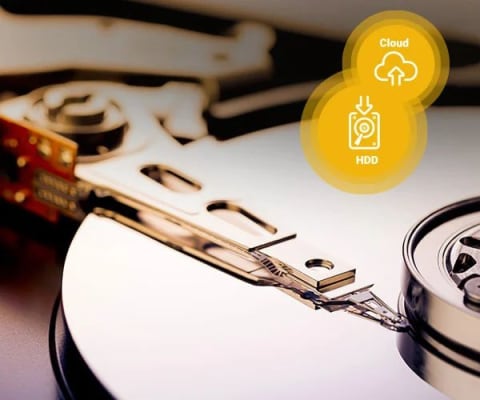 Free Storage with the Massive HDD
The massive 1TB HDD can store months of footage before overwriting older footage. Easily back up video to a USB memory stick.
Your Eyes Outside
Mount the cameras outdoors as their weatherproof design is IP66 rated, meaning they are built to withstand, snow & heat, all year round.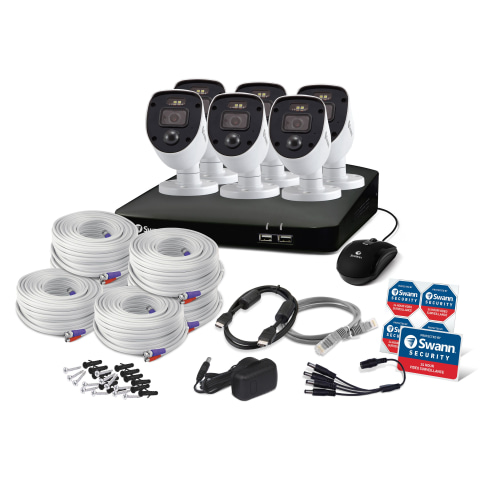 1080p 8 Channel Digital Video Recorder
Voice Activation
Voice activation: Google Assistant (requires Google Chromecast and Smart TV) & Alexa
Video
Inputs: 8 Channels
Outputs: VGA, HDMI
Display Resolution: Up to 1080p
Audio
Input: 1 x RCA
Output: 1 x RCA
Recording
Recording Mode: Manual / Motion / Schedule
Recording Resolution: 1080p
Hard Drive
HDD Included: 1TB
HDD Capacity: Up to 4TB
ConnectionNetwork Interface: RJ45 x 1
USB Interface: USB 2.0 x3
Software
Computer Operating System: Windows, Mac OS
Handheld Device Supported: iOS, Android, 3G/4G Smartphones & Tablets
General
Operating Power: DC 12V
Dimensions: 11.8" x 9.06" x 2.5"/ 30mm x 230mm x 64mm
1080p Full HD Enforcer™ Camera
Video
Video Quality: 1080p (1920 x 1080 pixels)
Viewing Angle: 90°
Night Vision
Color Night Vision: Yes, Night2Day™
Night Vision Distance: Up to 32ft/10m (Color)#
General
PIR Thermal / Motion Sensor: Yes, True Detect™
PIR Sensor Range: Up to 32ft / 10m
Indoor / Outdoor: Indoor or Outdoor, IP66 rated
Siren: No
Audio Microphone: No
Operating Temperature: -22°F ~ 122°F / -30°C ~ 50°C
Dimensions incl. stand: 5.3" x 2.24" x 2.76" / 135mm x 57mm x 70mm
#Based on adequate ambient light, including street lights & house lights, etc.
System Specifications
Channels: 8
Cameras: 6 x 1080p Full HD Enforcer camera
Hard drive: 1TB, SATA Security Hard Drive
Resolution: Up to 1080p 
Remote monitoring capabilities: Yes, iOS & Android devices with Swann Security App and no recurring fees
Camera Connectivity: Wired
Image sensor type: 1080p Full HD
Viewing angle: 90°
Night vision: Yes
Night vision distance: Night2Day™ 32ft/10m (color)
PIR Thermal / Motion Sensor: Yes, TrueDetect™
PIR Sensor Range / Color night Vision: Up to 32ft / 10m (Color, with sensor light)
Indoor or outdoor use: Indoor & outdoor, IP66 rated
Camera operating temperature: -22°F ~ 122°F / -30° C ~ 50° C
Camera connection: Wired connection
Voice activation: Google Assistant (requires Google Chromecast and Smart TV) & Alexa
Warranty:
1 year
Customer Service:1-800-627-2799swannusa@swann.com
---
We Also Recommend
---