Yardline Magnolia Garden Shed 1.8 m x 2.4 m (6 ft. x 8 ft.)
Product Details
NOTICE:
Please check with your municipality for permit requirements on this item before purchasing. Municipalities differ in permit requirements and may not accept such structures in your area.
Product details have been supplied by the Manufacturer, and are hosted by a third party
Before Ordering:
Be sure to check your local building and zoning codes to ensure that all appropriate permits have been acquired. Always check with your local building authority and homeowners association for any restrictions/requirements before finalizing your purchase
Paint and shingle to match your home or suit your taste (paint and shingles shown, but are not included)


This 1.8 m x 2.4 m (6 ft. x 8 ft.) garden shed is perfectly sized for smaller yards and is well-equipped for gardeners. 1.8 m (6 ft.) tall side walls provide plenty of height to hang pots and gardening tools. Two shelves keep your commonly used tools off the floor so you have space for lawnmowers and wheelbarrows.
SPECIAL FEATURES
Two 1.8 m (6 ft.) wide shelves

1.8 m (6 ft.) tall side walls – ideal for long-handled gardening tools

Wide 122 cm (48 in.) double doors

LP® engineered & treated siding resists rot, decay & insects

Round gable vent for air circulation

Aluminum threshold protects your entryway

Continuous piano hinges prevent door sagging

Heavy-duty 

5.1 cm x 10.2 cm (

2 in. x 4 in.) construction

Premium locking handle provides max security

15-year limited warranty
WHY WOOD IS THE BEST?
CUSTOMIZABLE
Paint your shed with bold colors or match your home. Expand your space with hooks, hangers and shelving.
STRONG
Wood has centuries of proven performance to meet demanding wind and snow loads. It won't rust or dent like metal, or sag like plastic.
EARTH FRIENDLY
All wood is sourced from sustainable forests for optimal resource usage. Wood is 100% biodegradable.
INCLUDES COMPLETE FLOOR SYSTEM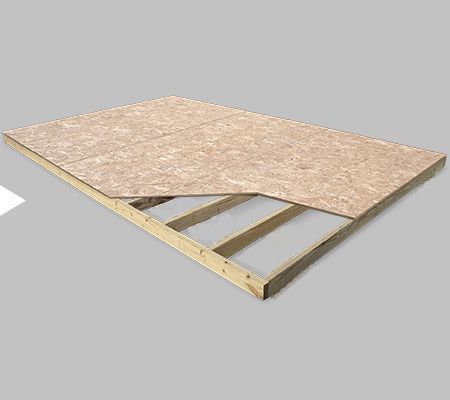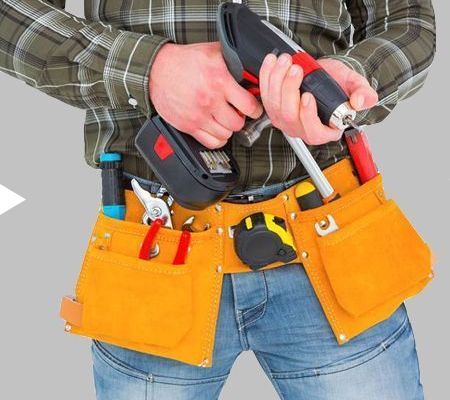 SHED KIT DELIVERED CURBSIDE
SPECIFICATIONS
Common size (w x d x h): 1.8 m x 2.4 m x 2.5 m (6 ft. x 8 ft. x 8 ft. 2 in.)
Actual interior dimensions (w x d): 1.8 m x 2.4 m (6 ft. x 8 ft.)
Floor size: 1.8 m x 2.4 m (6 ft. x 8 ft.)
Wood floor decking included: Yes
Recommended concrete slab size: 1.8 m x 2.4 m (6 ft. x 8 ft.)
Cubic Feet Storage: 30.6 m2 (329 cu. ft.)
Sidewall Height: 1.8 m (6 ft.)
Peak Height: 2.5 m (8 ft. 2 in.)
Double Door Opening Width: 122 cm (48 in.)
Double Door Opening Height: 178 cm (70 in.)
Wall Framing: 5.1 cm x 10.2 cm (2 in. x 4 in.)
Joist Spacing: 40.6 cm (16 in.)
Stud Spacing: 61 cm (24 in.)
Overhang length (Front): 5.1 cm (2⅛ in.)
Overhang length (Sides): 4"
Round Vent: 10.1 cm (6 in.)
Shelf dimensions: 2.4 m x 20.3 cm (8 ft. x 8 in.)
Type of locking handle: T&D handle
Roof pitch: 7/12
Warranty: 15-year limited
Maximum roof load (lb./ sq. ft.): 146.5 kg (30 lbs.)
Maximum wind resistance (mph): 145 km/h (90 mph
Weight (including packaging/pallets): 366.9 kg (809 lbs.)
Package Dimensions: 123.2 cm x 245.1 cm x 33 cm (48.5 in. x 96.5 in. x 13 in.)
Exterior Latex Paint:

Trim: 1 qt. Doors: 1 qt. Siding: 2 gal.
Caulk (tubes): 1
Shingles (bundles): 3
---